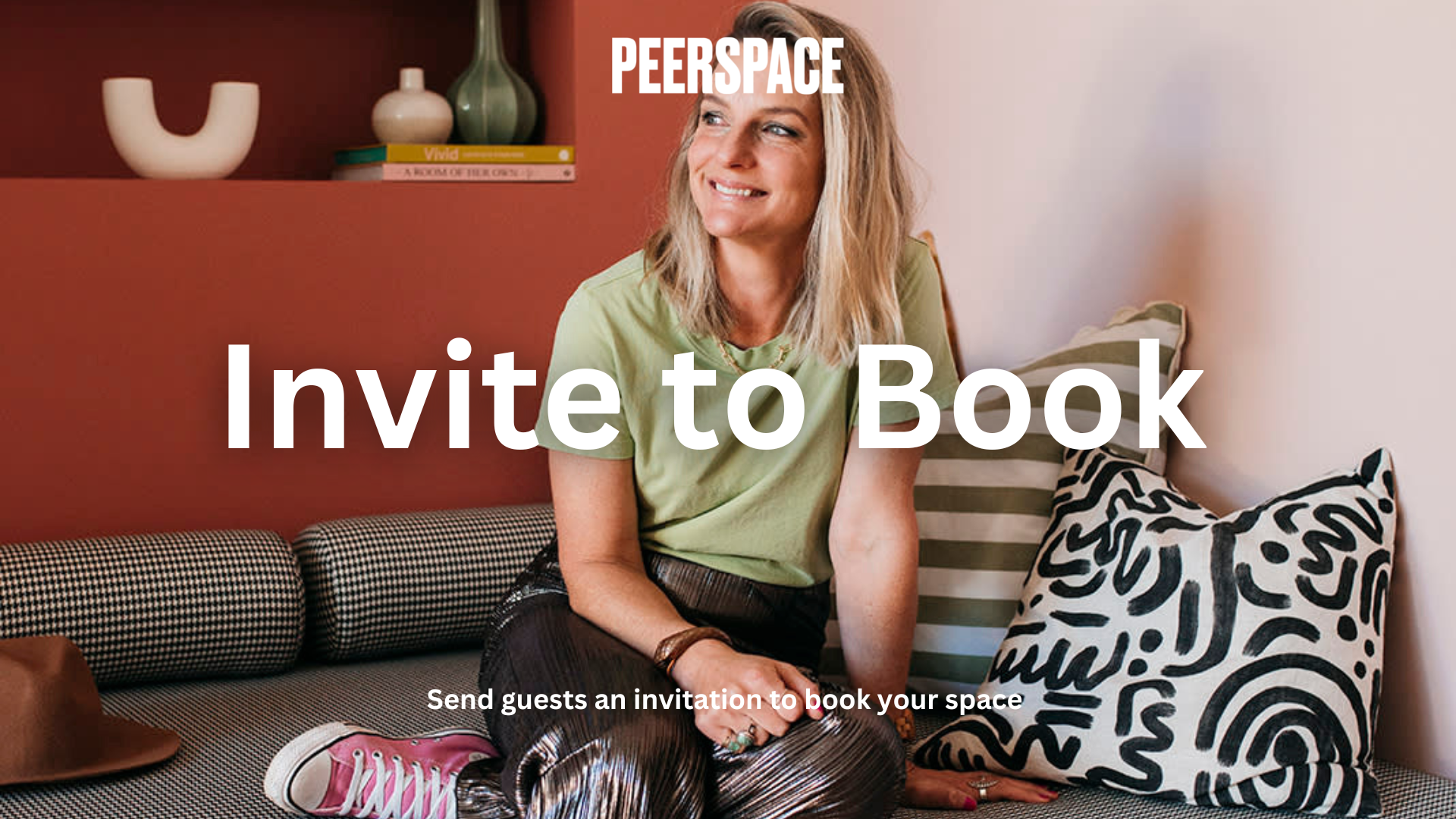 You can use the invite-to-book feature to send an invitation to book your space to guests who ask for availability, request additional services, or for other special circumstances, such as one-time discounts.
How to use the invite-to-book feature:
Visit your Peerspace Inbox
Open the thread with the guest you would like to send the invitation to.
Click "invite-to-book" above the messages and enter in the booking details.
If no add-ons need to be applied, click through "Continue to Add-ons" to "Continue to review booking." Learn more about adding additional services here.
Write a note to the guest detailing the changes and click "send".
What happens next:
Your guest will be notified that you invited them to book their space
They will have two days to review and book.
If they accept the invitation, it becomes a confirmed booking
If they decline or the invitation expires, you can create another invitation
You can review, edit, or withdraw your invitation to book (before the guest accepts) by clicking "Review invitation to book details."
Hosts are required to clearly detail any costs or special rates associated with booking the space in the About the Space section of your listing. If you have standard variable rates, based on the day of the week or time of day, use the variable pricing feature to set these rates for your listing. Likewise, if you price your space based on the number of attendees, use the attendee pricing feature to set tiered rates. Learn more about how to price your space here.
If you want to attach a cleaning fee to bookings or offer a day rate, you can add those directly to your listing. Once in your listing, these are automatically applied to save you time with each booking. Learn more about cleaning fees and day rates.
Important: Please remember that we charge guests a processing fee on all transactions. Make sure you are familiar with our cancellation policy and payment process.