From spotlights in official Peerspace-branded promotional materials to complimentary photoshoots of their space, Chapter Leaders enjoy increased promotion of their Peerspace listings while serving their local community. They also receive access to a preferred phone line and priority support from our dedicated Customer Experience team.
Chapter Leaders also receive a badge of recognition on their Peerspace and forum profile pages. The badge will help guests identify you as an expert and trustworthy host.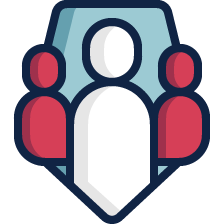 Peerspace provides Chapter Leaders with engaging event content, marketing assets, and some financial resources to cover associated costs, such as light bites and drinks.
If you're enthusiastic about the vision we have for the Peerspace Community Events Program, we hope you'll apply to become a Chapter Leader. The application consists of a short contact form and phone interview with our team.
To learn more about what a Chapter Leader is, see here.