Chapter Leaders are active Peerspace hosts and partners of our brand and mission - the "go-to gurus" of hosting on Peerspace for their local community. They have the know-how to offer best practices to newcomers, are experts at inspiring mutual support, and care about facilitating meaningful, peer-to-peer discussion.
You can identify a Chapter Leader by the badge on their Peerspace and forum profile pages.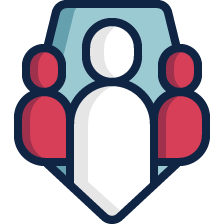 Chapter Leaders are committed to creating a space for Peerspace members to connect at least once every three months, often lending their own space in support of this effort. They sign a one-year contract, with Peerspace progress check-ins every quarter, and have the option to renew at year's end.
To learn more about the benefits of being a Chapter Leader, see here.