It is important to first note that editing your overall space is different from editing your individual listings. For more information on editing your individual listings, please click here.
Editing your overall space includes: Address, Parking Info, Square Footage, WiFi info, Directions, Cleaning Protocols, and Cancellation Policy.
To make edits to your space: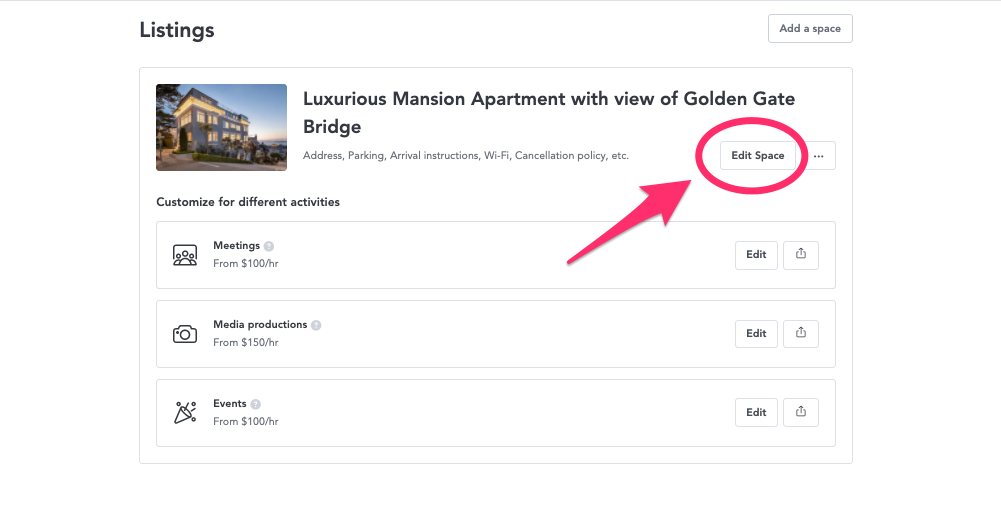 Click "Edit" on the right hand side for whichever section you'd like to edit.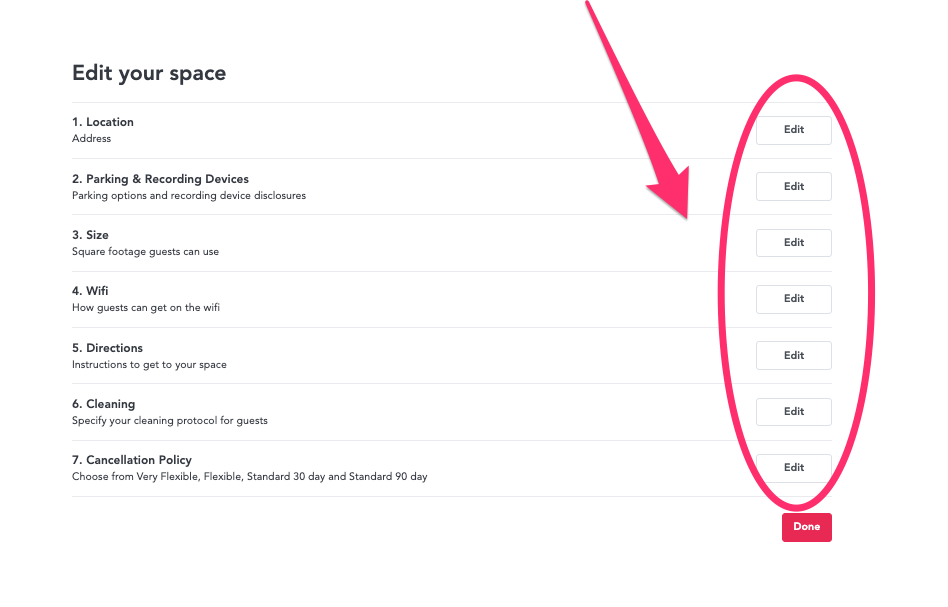 Click "Done" at the bottom of each page when edits are complete.