Peerspace recommends that you include VAT in your pricing by default. However, if your business is not VAT registered and/or you have not reached the VAT threshold set in your market, you do not need to include or collect VAT. Peerspace recommends that you consult with a tax advisor to understand your options. Peerspace does not take any responsibility for how the Host handles VAT or other taxes.
For more info, please refer to our Services Agreement for more details.
Hosts are responsible for reporting their earnings for VAT purposes. You can easily download your earnings report from your account following the steps below:
Navigate to the

Payouts

section of your Peerspace account (located in the dropdown menu next to your profile photo).

Click the "Download CSV" button located in the upper right corner

Select dates.

Click "Download" and the CSV will be in your downloads folder.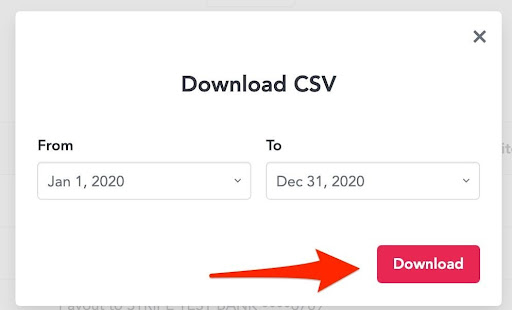 Tip: On your downloaded CSV, highlight the entire "Payout Total" column and the "Sum" located at the bottom will be the total earnings amount.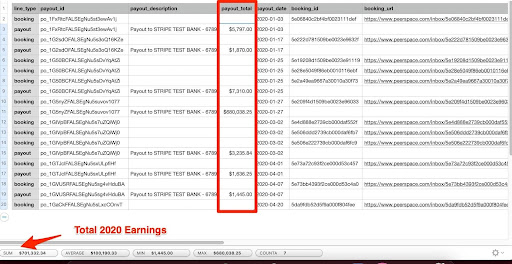 Common Questions:
What's included in the payout total column?
All earnings paid from Peerspace for space hires, overtime, add-ons, and any ancillary/extra charges.
Are these payouts and the sum total inclusive of the 15% service fee?
The numbers you see in the payout report are after the Peerspace service fee has been deducted. This is the net amount you earned for the year.
Do I have to report my earnings to HMRC?
If you are VAT registered or have exceeded the VAT exemption threshold for the UK, then you will need to report your earnings. We strongly encourage you to connect with a tax professional with any questions regarding reporting Peerspace income.
What if I incorrectly registered my account as an individual instead of business entity, or vice versa?
If you believe you have incorrectly registered your account, please contact our Customer Experience team directly by clicking here.
What if I'm having difficulty downloading the report?
For any technical issues you may be experiencing, please contact our Customer Experience team directly by clicking here.
If my business is a nonprofit do I need to report the income?
There may be some exceptions for nonprofits and certain types of businesses, but we strongly suggest contacting your accountant/tax professional to make sure you comply with tax regulations.