Welcome to the Peerspace Host Community! To ensure your space goes live on the marketplace, there are a few steps you'll need to complete to set you up for success and jumpstart the booking journey with us.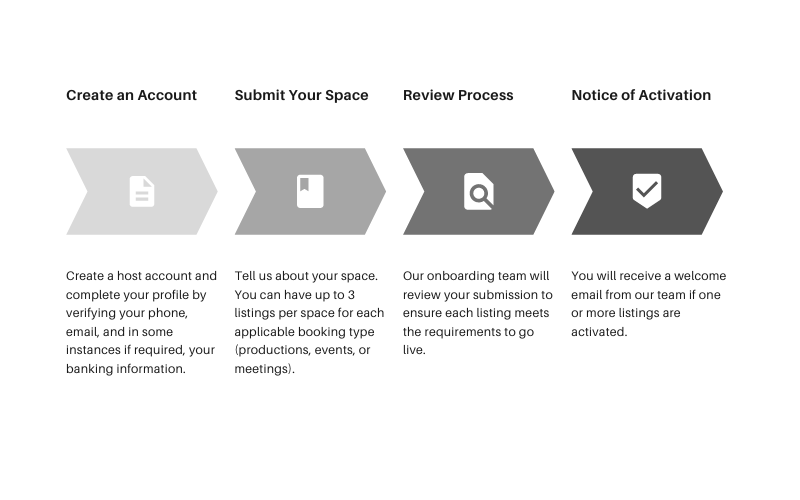 What you'll need along the way:
Friendly profile photo and real name. Your last name will never be given out to guests.
Information about your space. (this includes sq. ft., capacity, and amenities.)
4 or more high-quality photos that showcase what the space will be used for. (Events, meetings, or production.)
Banking information to set up your direct deposit.
Tell us about your space: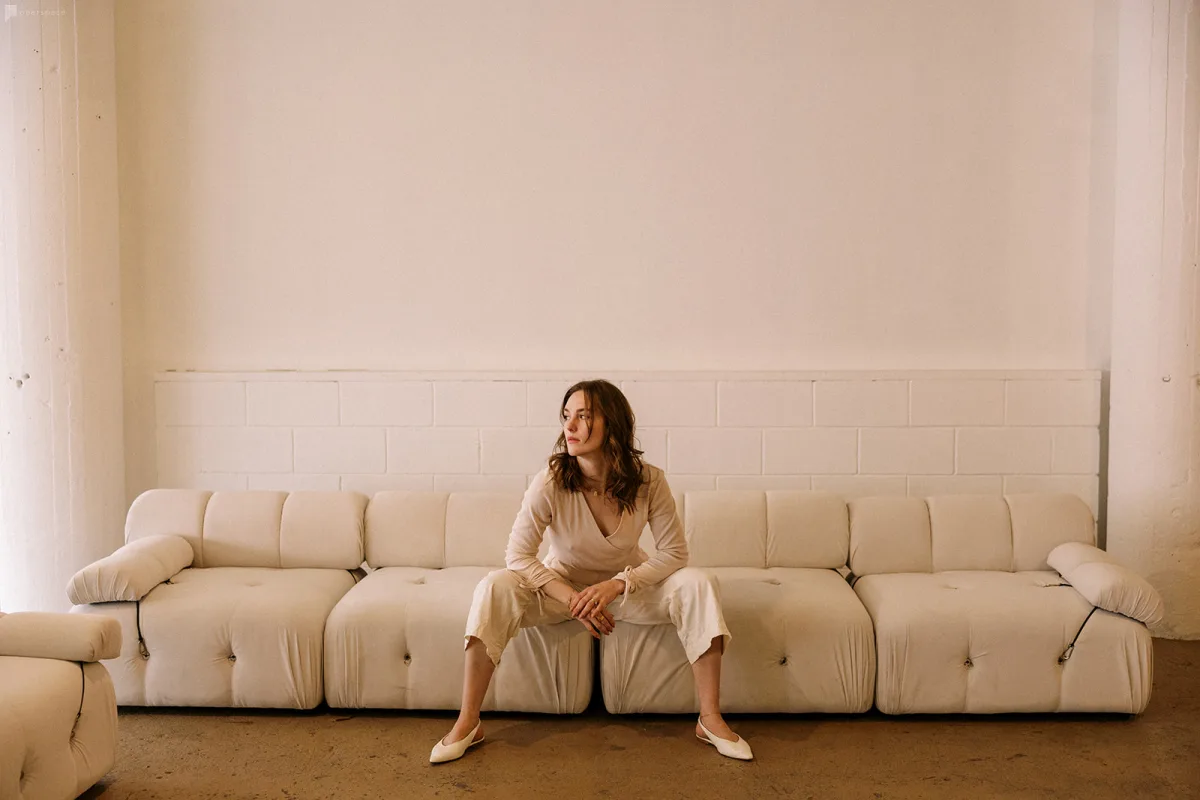 Once you've created an account, you'll add your space. There are six steps in this process that are designed to capture relevant information and help guests understand all that your space has to offer.
Choose which activities to host
List your space under the Event, Meeting, or Production categories to let potential guests know what types of activities are best suited for your space. You can create multiple listings that are tailored to each activity. You can find more information about which category might make sense for your space here. All activities a guest searches for will filter to one of those three listing categories.
Gain tools for success
Review key Peerspace policies to ensure you're "in the know" on important hosting basics, like how to navigate your inbox, bookings, and payments to run a smooth booking experience. As a Peerspace host, you must keep communications, bookings, and payments on the platform. Failure to follow Peerspace policies may result in the deactivation or suspension of your listings and account.
Wait for approval
Your submission will go through a brief review period with our team. So long as the listing meets the requirements to go live, it will be activated on the marketplace. If updates are required, you must complete them and resubmit your space for our team to review.
Get paid seamlessly
While waiting for approval, take a few minutes to upload your verify your account and set your direct deposit (you can't get paid without adding it). In an effort to streamline the process of receiving payments from Peerspace, we've built a payment system that works via direct deposit. This allows hosts to receive payments hassle-free shortly after bookings take place.