Keeping your Peerspace calendar up to date is an important task that lets guests know when they can book your space. This process is even easier when you sync an external calendar you already manage (such as Google Calendar or Outlook) with your Peerspace calendar. Why spend time updating your calendar twice?
Why you should sync your calendar with Peerspace
The automatic sync will add events from your external calendar to Peerspace and mark those times as unavailable. By syncing your Peerspace calendar to an external calendar, you're guaranteed to provide the most up-to-date information when guests are in search mode for a space, providing a better experience and hopefully leading to more bookings and fewer cancellations.
Plus, maintaining accurate availability is key to success on Peerspace—it can affect where you appear in search results. An updated calendar is one way to improve your listing's ranking in search and attract more qualified guests.
We currently support syncing with Google Calendar, iCloud, Outlook, Office 365, and Exchange accounts. The process only takes a minute or two, and you can follow the instructions outlined below (also shown in the step-by-step video tutorial above).
Here's how to sync your external calendar with Peerspace:
1. Visit your Calendar on Peerspace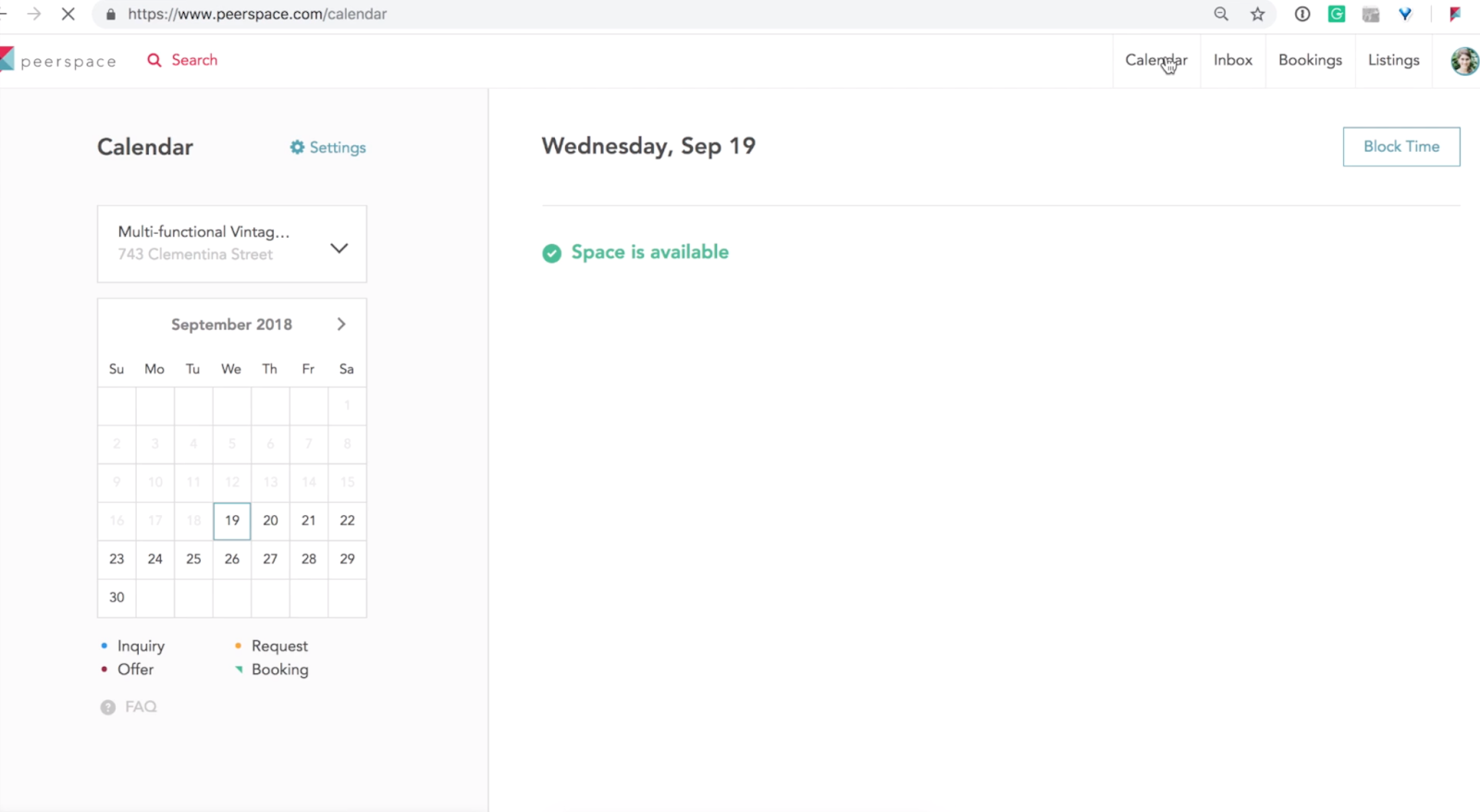 2. In the "Settings" menu, select the space you'd like to sync from the left panel and click "Sync Now". If you have multiple spaces, you can repeat the process for each.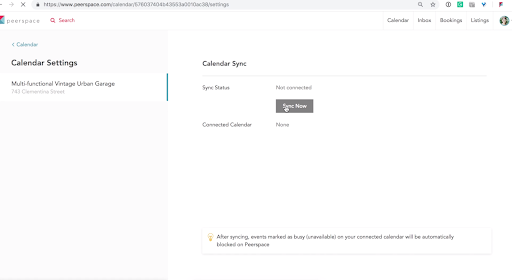 3. Pick your calendar provider and authorize the connection with our third-party tool, Cronofy. *Cronofy does not have ICS link functionality.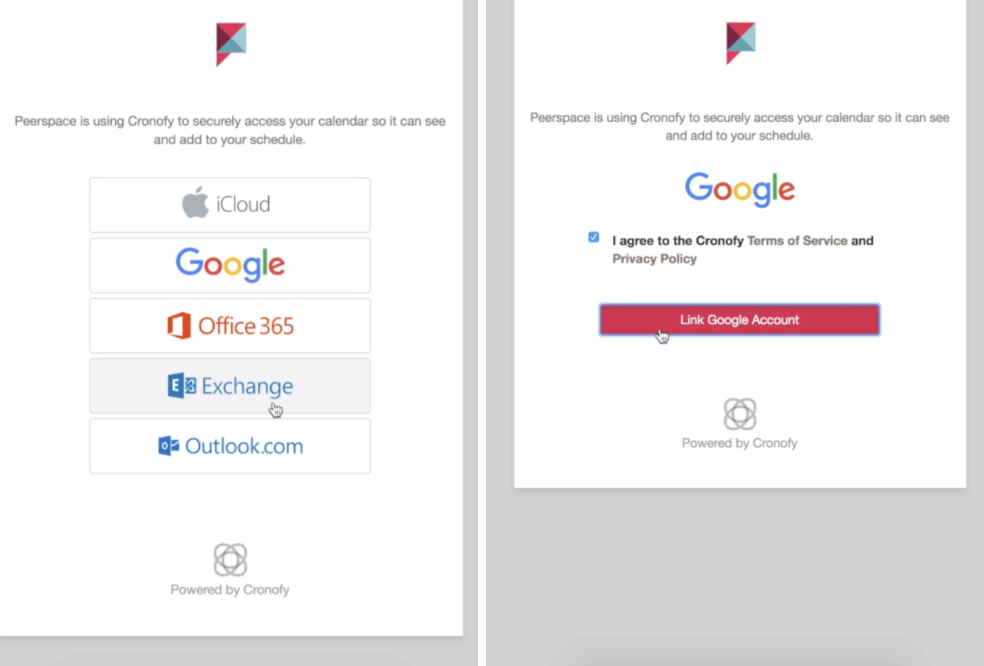 4. Select the calendar you would like to sync with Peerspace.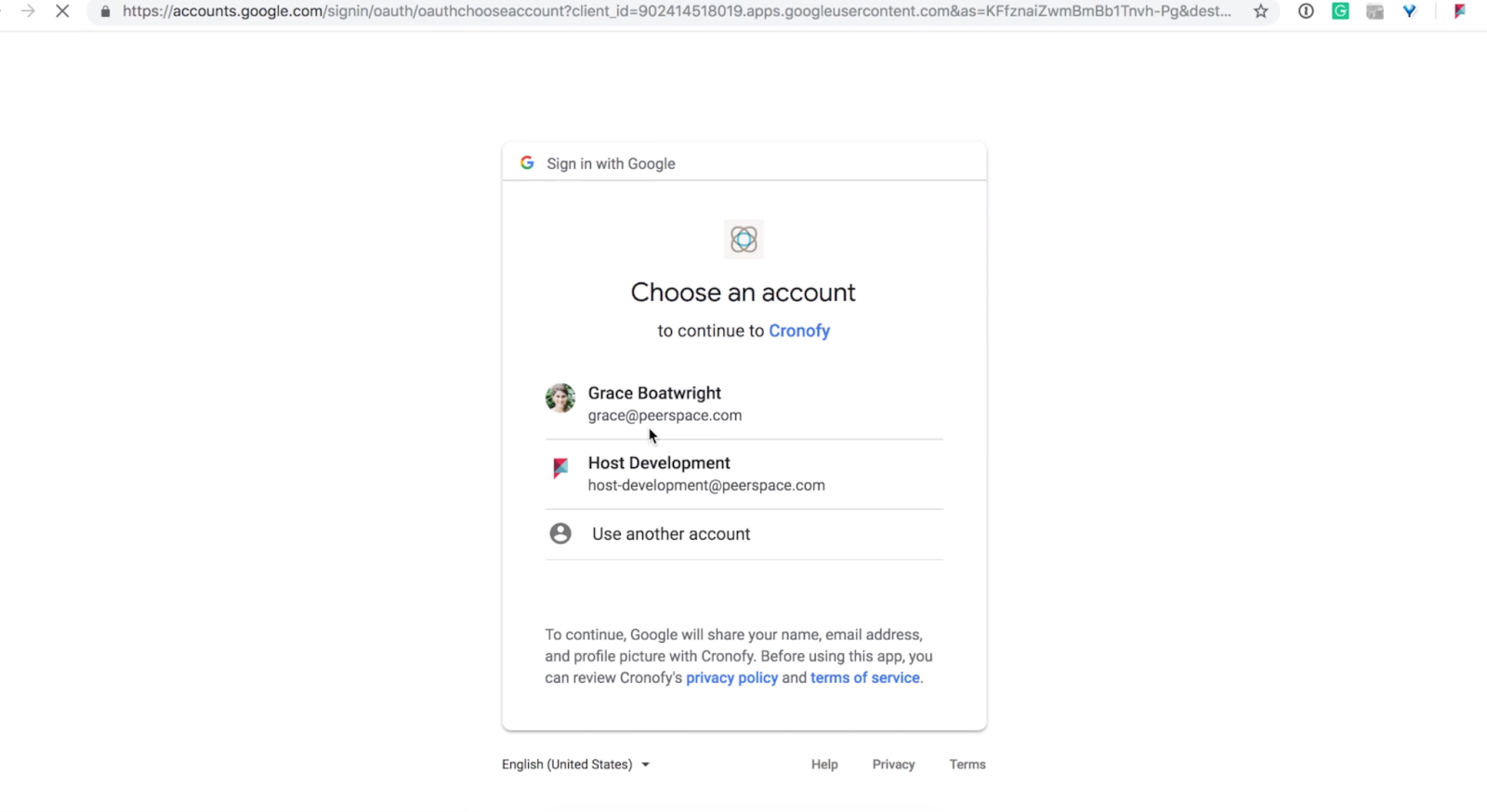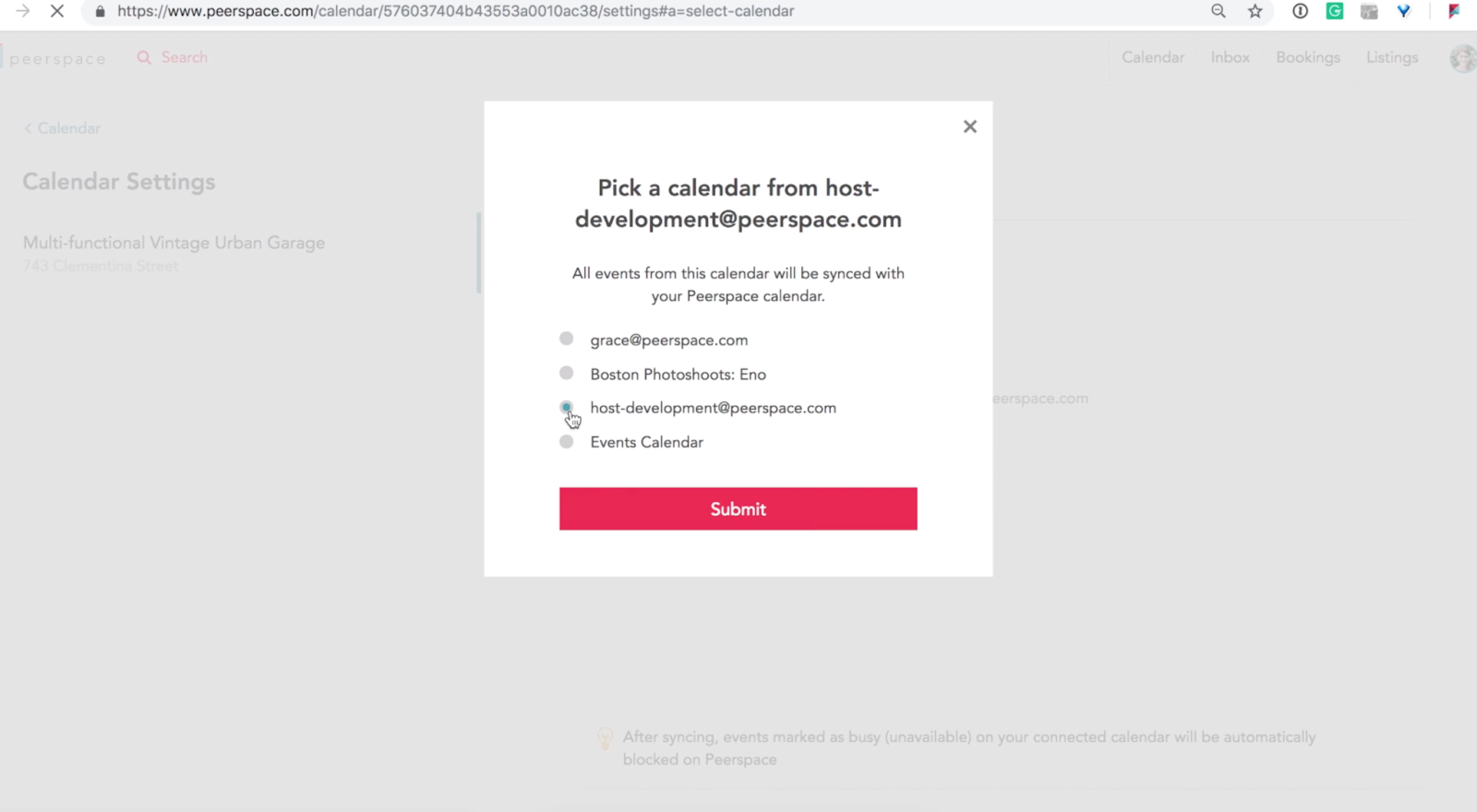 5. It can take a few minutes for the sync to complete. When the connection is established, the sync status will change to "Connected."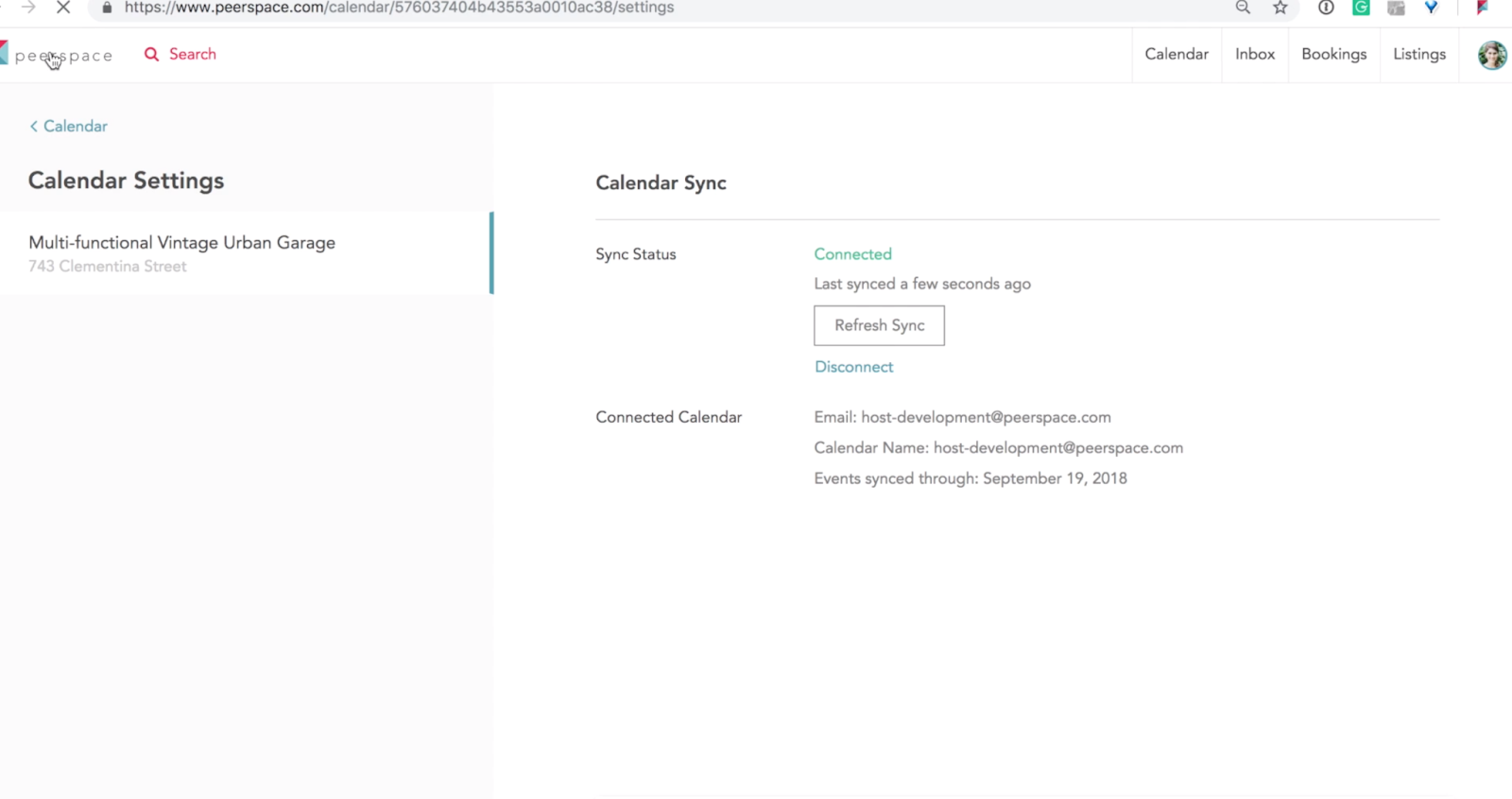 Once your calendars are synced, events marked as busy (unavailable) on your external calendar will be automatically blocked on Peerspace as well—it's that easy.

Your privacy is important to us. Specific details of your synced events, such as event titles and client names, are never shared publicly or stored by Peerspace.

Note: Some calendar providers will mark all day events as "free" by default. To ensure these times are blocked on your Peerspace calendar, mark them as "busy" on your external calendar.

The calendars will sync automatically every few minutes, pulling in events for the next 7 months. You can check the status of your connection at any time in the "Settings" menu of your Peerspace calendar.

If you want to disable the connection at any time, return to your Peerspace calendar settings and click "Disconnect".

Please note: At this time, this must be done via the desktop or mobile site. Calendar sync is not yet available on our iOS app.