Sharing your Peerspace listing with your community can help you become a successful host. Here are three proven ways to get the word out about your space.
Share your listing with your network
You have a valuable network of friends, family, and business contacts. Chances are, they know someone that would love to use your space for their next activity. Let them know it's available using the approaches below.  
1. Email 
Sending a personal email is one of the most effective way to spread the word. If you have an email list for your business, that is a great place to start. If not, a quick note to friends and business contacts can make a big impact as well.
Sample copy:
Hey everyone,
I hope all is well. I'm writing to let you know that I recently made my space available for short term rental on Peerspace. If you or anyone you know is looking for a unique space, I encourage you to check out my listing! 
[INSERT LINK TO LISTING]
The space is great for…
2. Social Media
Facebook example: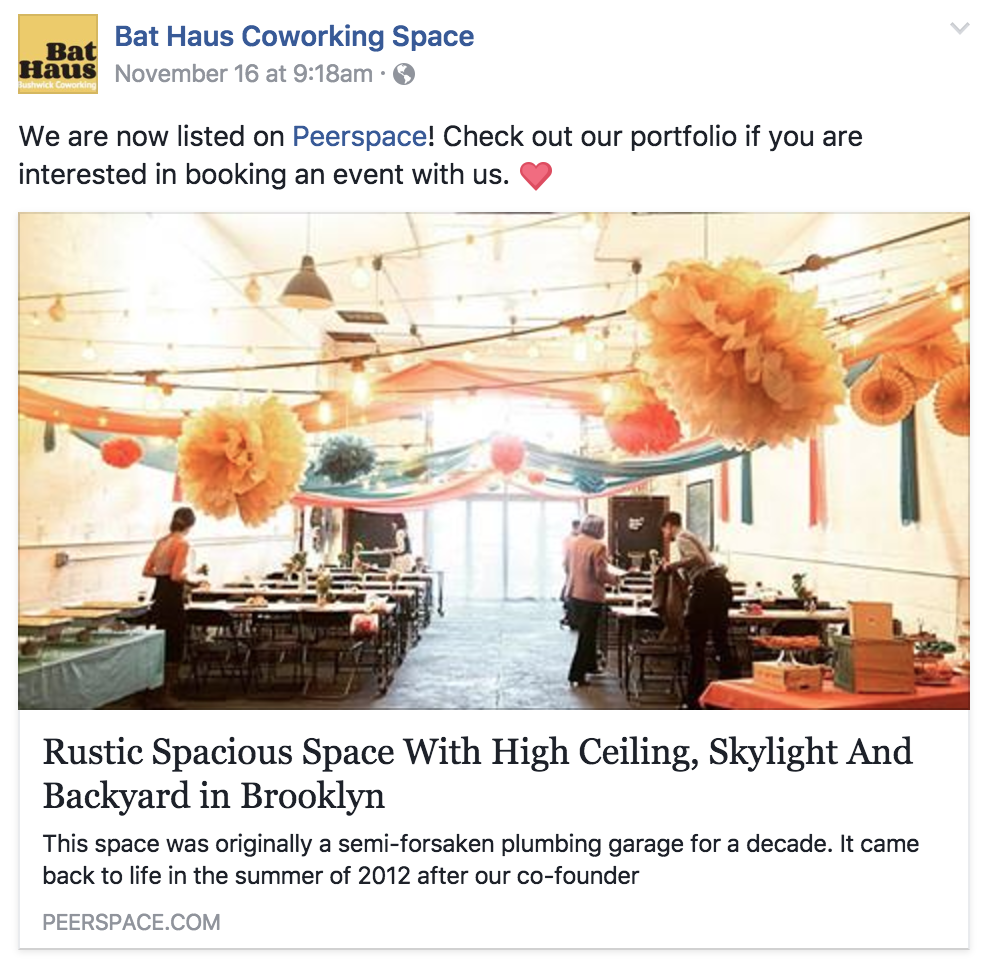 Facebook sample copy:
My space is now available on @Peerspace and can be booked for events, productions, or meetings. If you or anyone you know is looking for a unique space, please check out my listing and share!
Twitter example: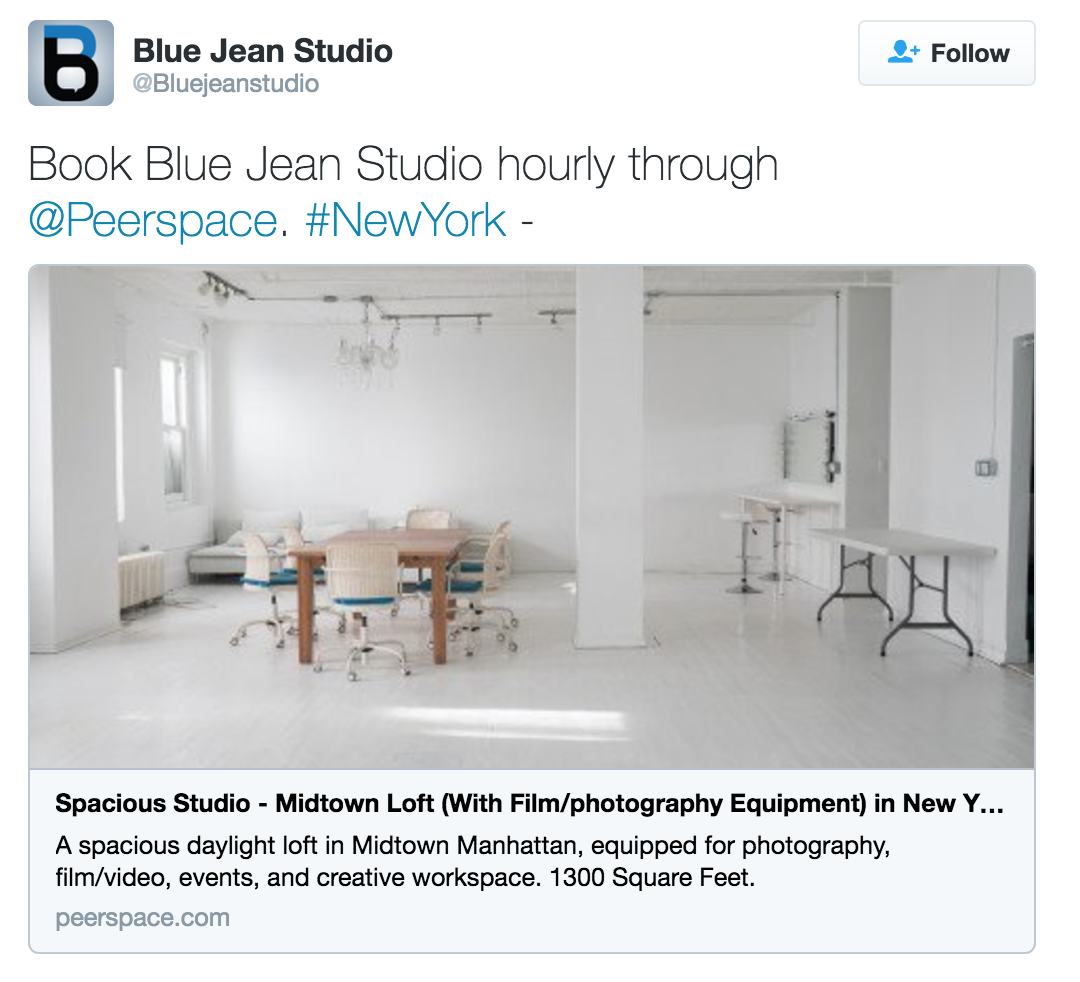 Twitter sample copy:
Looking for a unique space for your next meeting, event, or production? Check out my listing on @Peerspace: [INSERT LINK]
Link from your website
If you already have a website for your space or business, add a link to your Peerspace listing. Some of our most successful hosts have used this technique to quickly establish themselves as crowd favorites on Peerspace.  
Depending on how you have built your website, the process for adding a link will be different. Here is the general process that we've seen our hosts use: 
If you don't already have one, create a "Rentals" tab on your website.

If you have one listing, link that tab directly to Peerspace. (See example 1)

If you have multiple listings, create a page that shows all of your Peerspace listings. Many hosts just use plain text for these links. (See example 2)
Example 1: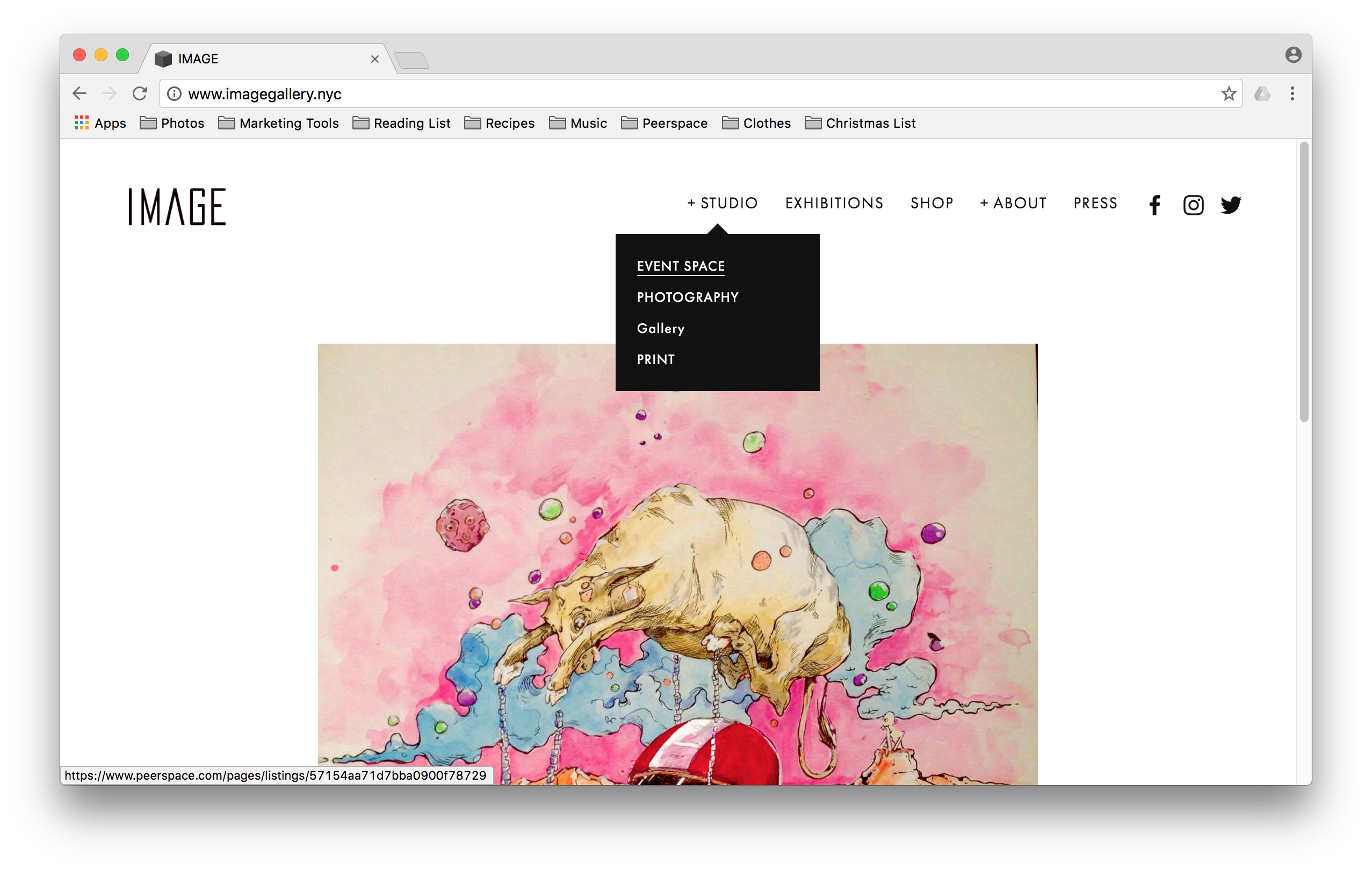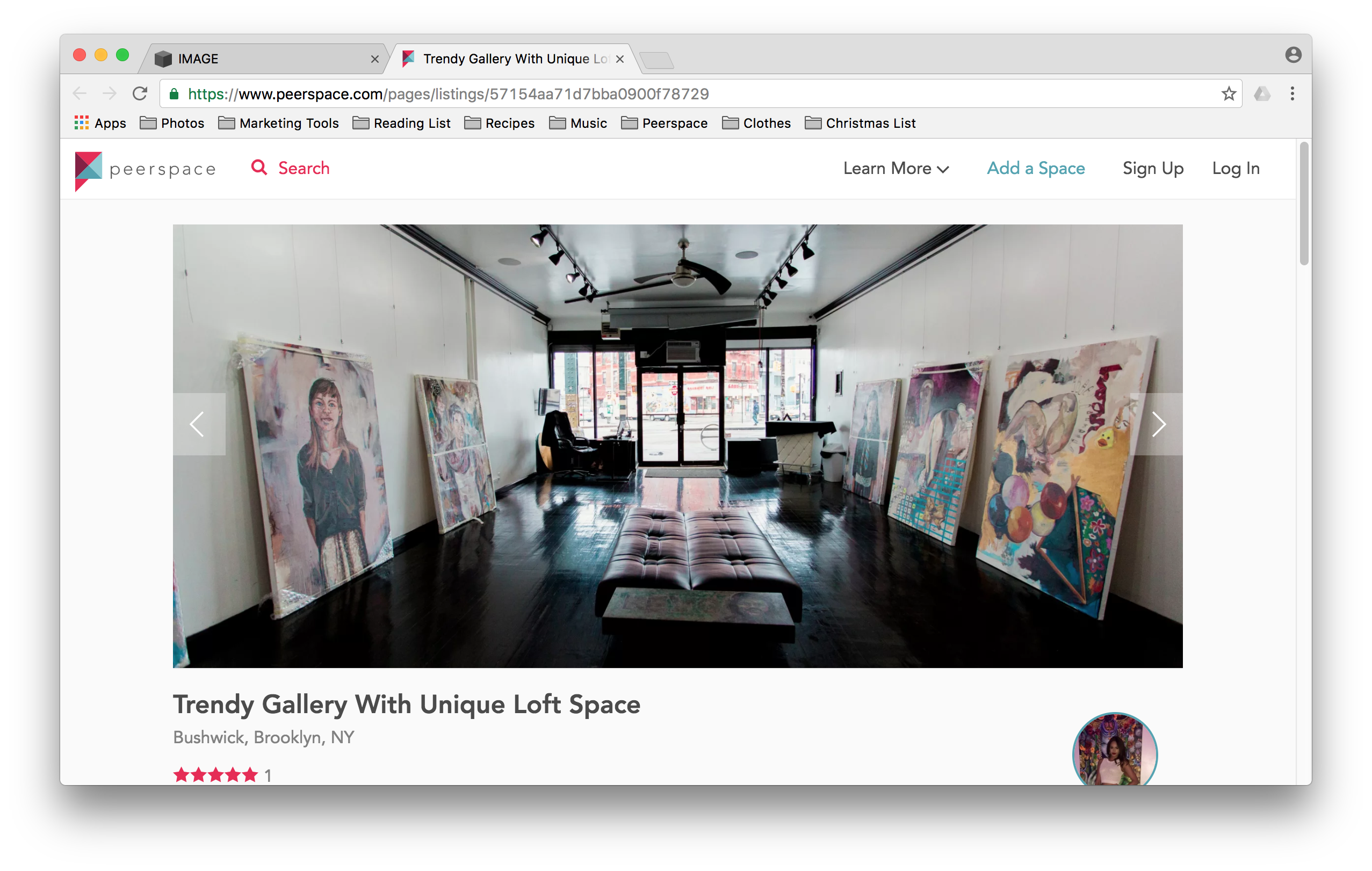 Example 2: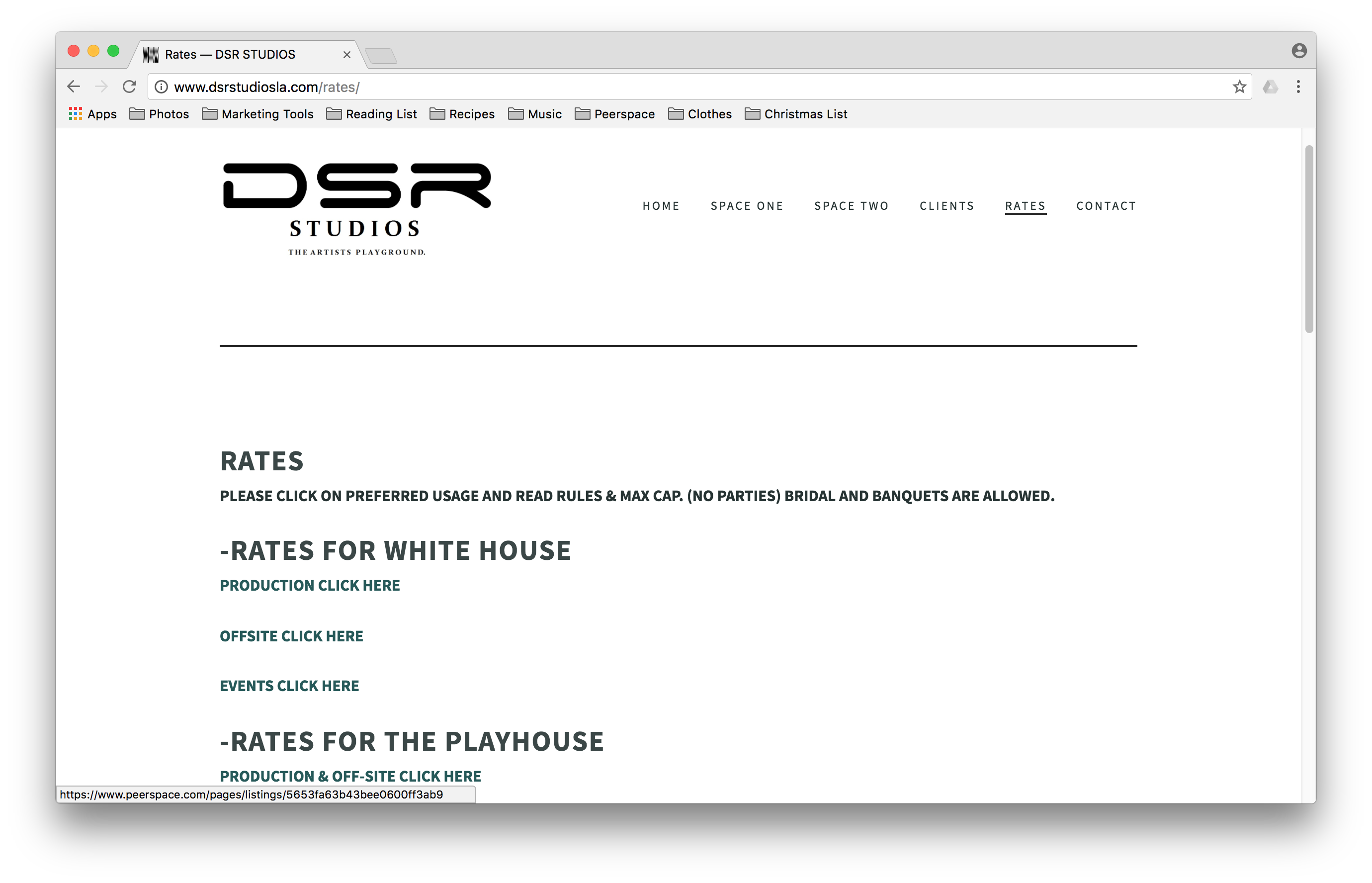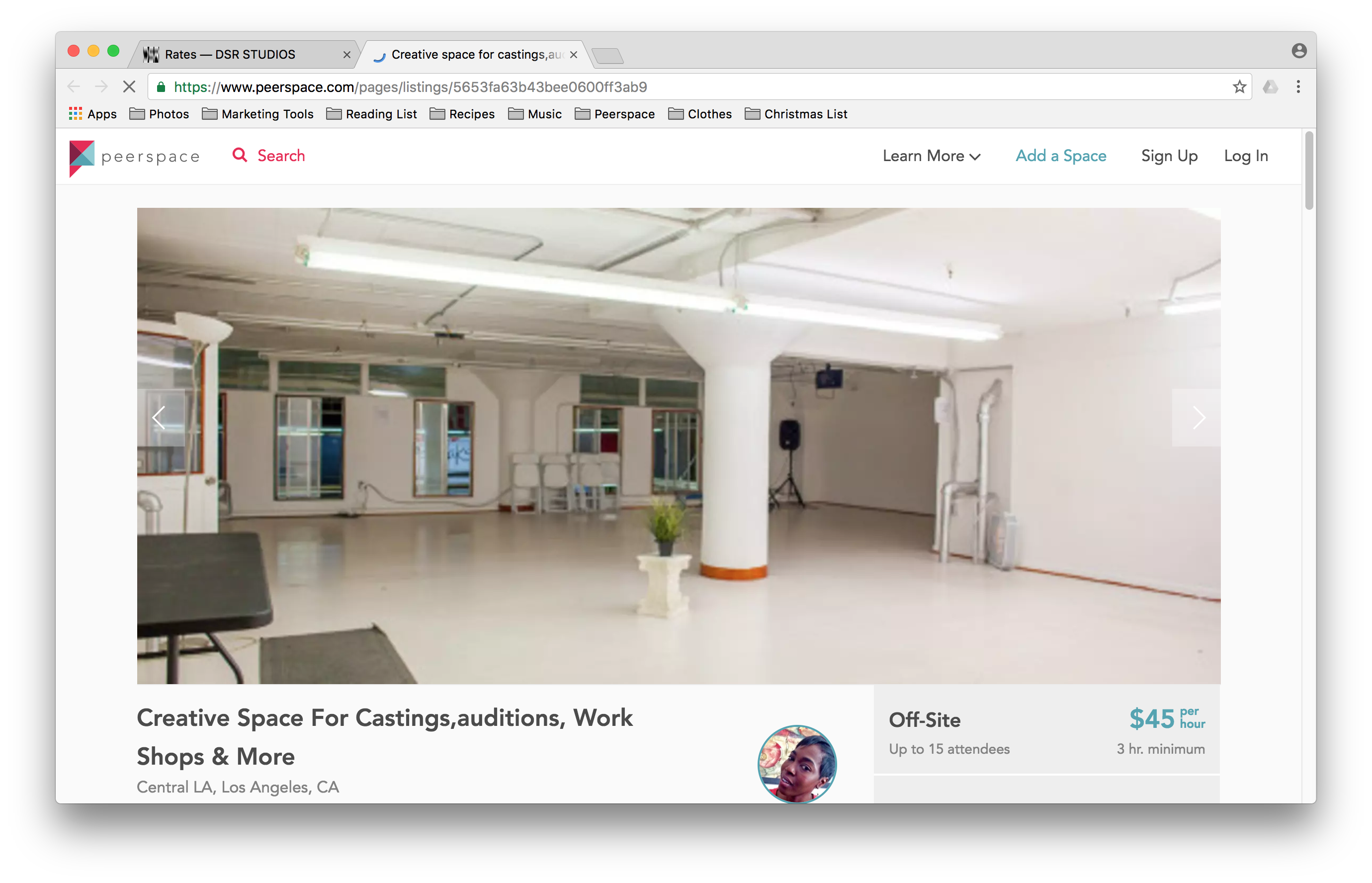 Tag social posts with #Peerspace
We love highlighting hosts on our blog, social channels, and emails. Show us what's special about you and your space by posting a photo on Instagram, Facebook, or Twitter with #Peerspace.
Check out some of our recent host spotlights. We call the series, Spaces With Stories. 
A Tropical Island in New York City
Two Brothers Turn This Garage into a Modern Beach Cabin
How to get featured: 
Sharing posts on social media with #Peerspace will help our Marketing team find your space. Post a photo of your space with a caption that explains what is special about your space.  
Example: