It is important to first note that editing your listings is different from editing your overall space. The overall space houses the listings within it. For more information on editing your overall space, please click here.
Edits to your listings include: Photos, Title/Description/Rules, Pricing, Instant Book Capability, Amenities, Minimum Hours, Capacity, Cleaning Fee, etc for each listing type.
Please note that you must update each individual listing with this information.
To make edits to your listings:
Once signed into your Peerspace account, click on the listings tab.
Click the "Edit" button to the right of the specific listing you want to edit.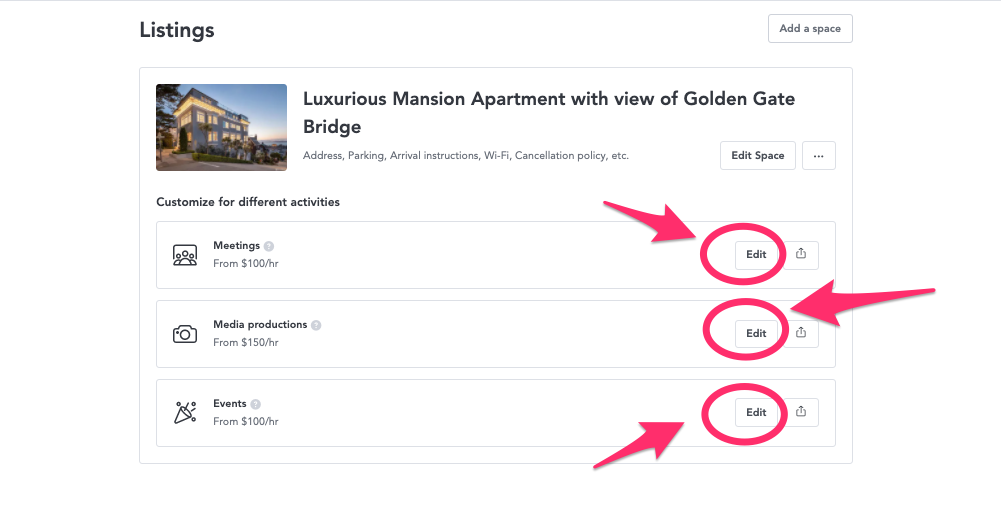 Click the "Edit" button next to each section that you'd like to update.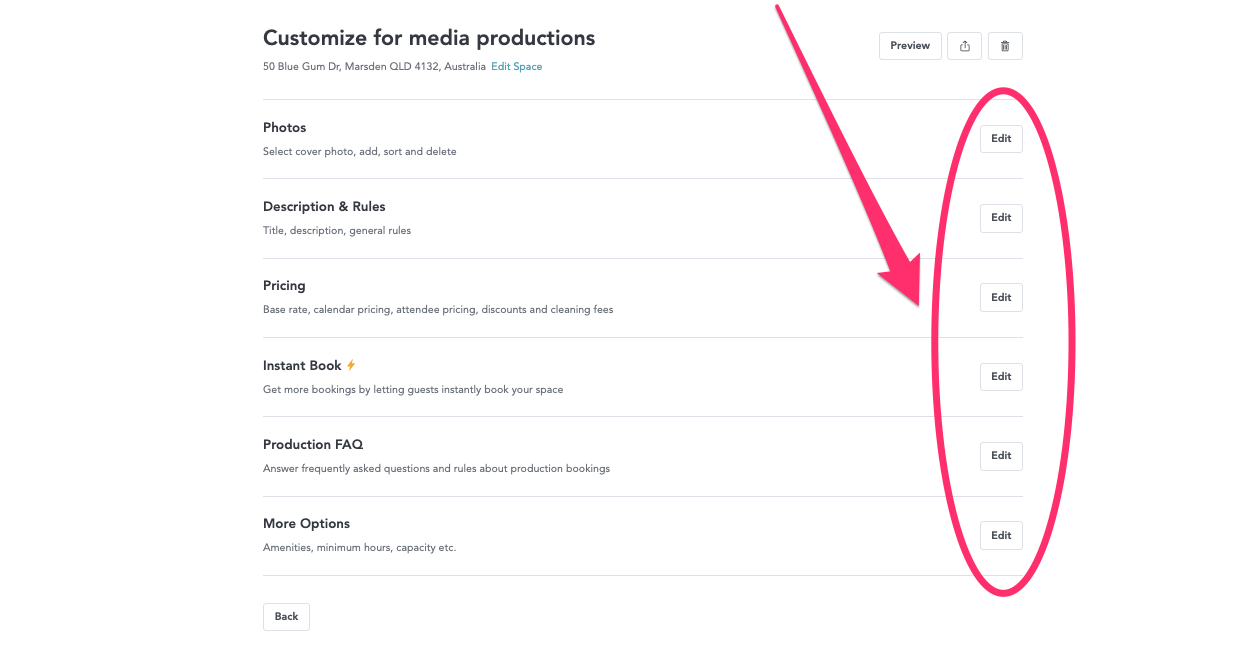 Click the pencil icon next to the section you'd like to edit.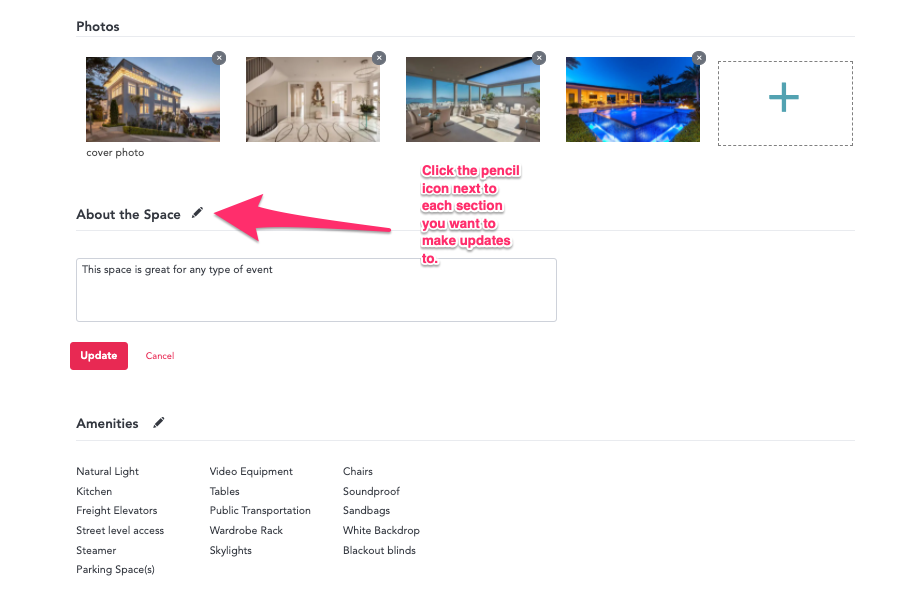 As you make updates be sure to click the red update button at the bottom of the page to save your changes.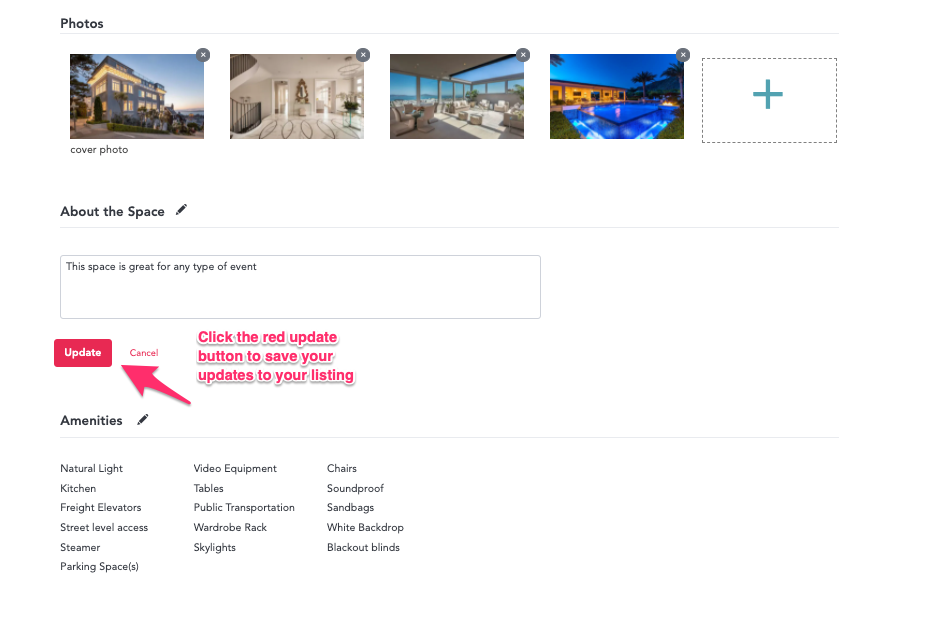 When you are done making edits, click the "Done Editing" button in the top right-hand corner on the screen to save all edits and preview the listing.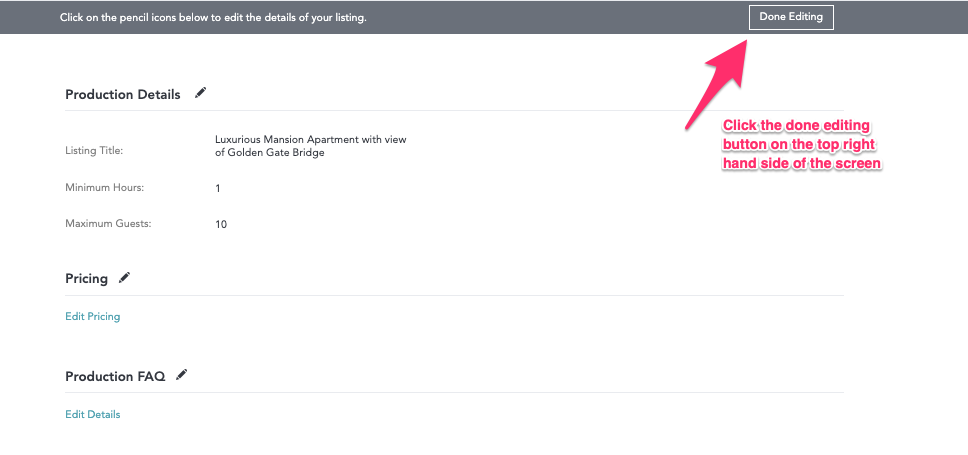 We've created The Perfect Peerspace Listing as a resource to help you succeed on the marketplace.